Exciting news: we've upgraded GoStork – making it much easier for intended parents to connect with providers on our platform.
Now, when you're interested in an egg donor or surrogacy agency, you can simply click 'Contact Agency'. Following that, you can instantly message them directly – all within GoStork, and they'll respond to you right there!
While you can always check our platform for their response, we'll also email you their reply and you can respond right from your email if you prefer
And if you prefer a phone call rather than messaging, you can instantly book an appointment with the agency – adding it to both of your calendars:
Aside from this, we're thrilled in general – after launching only a few short months ago – to now be helping over 700 intended parents on our platform!
Thank you to so many of you for sharing your thoughts about GoStork, some 100% positive and some a bit more constructive, enabling us to continue to learn and improve at all times. Here's what just a few intended parents had to say in recent weeks: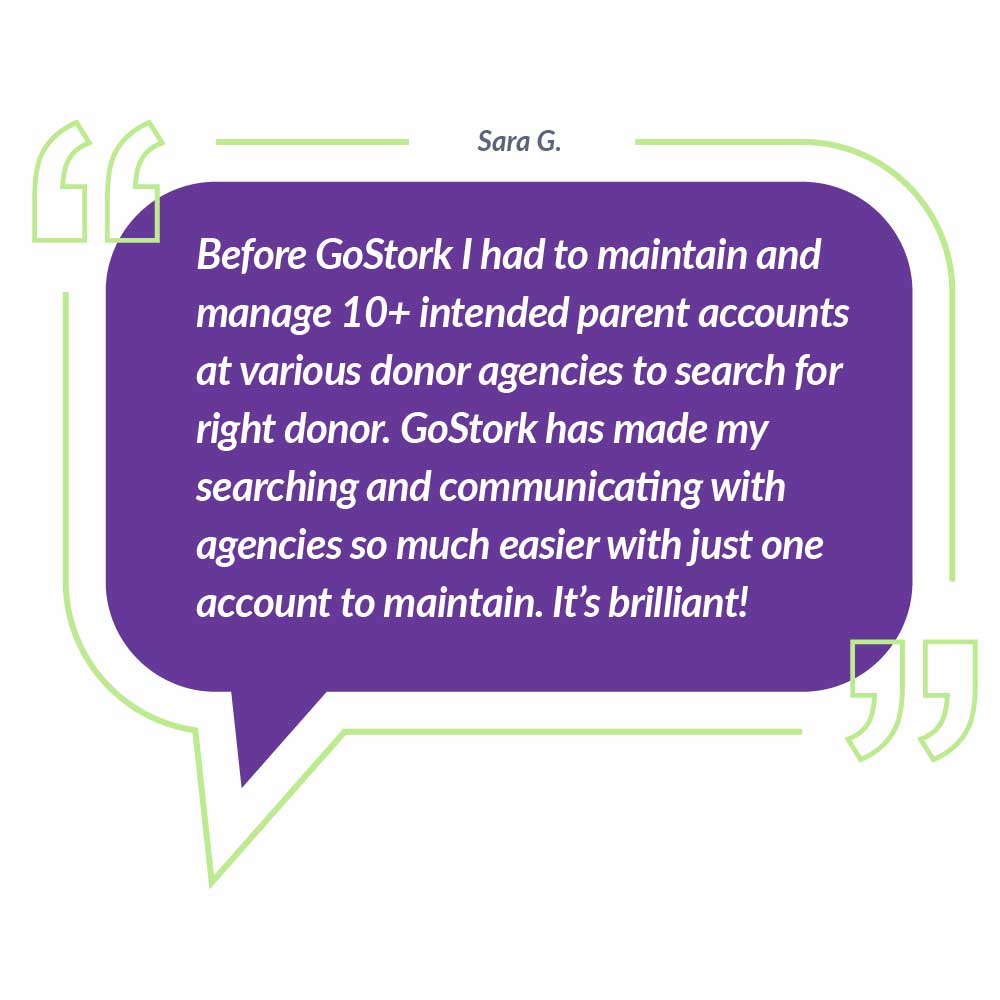 As always, if you have questions or thoughts for us, please feel free to reach out at any time! I personally answer emails to [email protected], as well as chats in our live chat (see the bottom right corner of your screen), or you can even book time on my schedule here: https://meetings.hubspot.com/eran-amir